FRANCHISE BURGER
Do you love burgers and are you a passionate entrepreneur?
Become A Burger Franchisee
BECOME A BURGER FRANCHISE
Do you want to become a Burger Franchise and would you like to be your own boss, in your own store with your own team? Are you looking for a new task in which you can set the direction and still have a strong partner at your side who will help you achieve your goal?
Then you've come to the right place at BurgerTurm! Become a Franchise Partner of BurgerTurm.
You will learn everything that you need to know about burgers, gastronomy, and franchise with the support of our franchising and We will support you while opening of your restaurant. 
We'll help you customize your location, hire a small team, and generate wealth.
- Life is better with Burger Turm -
A MODERN BURGER CHAIN
BurgerTurm attaches the utmost importance to excellent quality and fresh preparation of all its ingredients. The decisive factor, however, is above all, the creative interpretation of the 'burger'. We offer an overall harmonious concept with outstanding, preferably regional ingredients, great variety, and unusual names.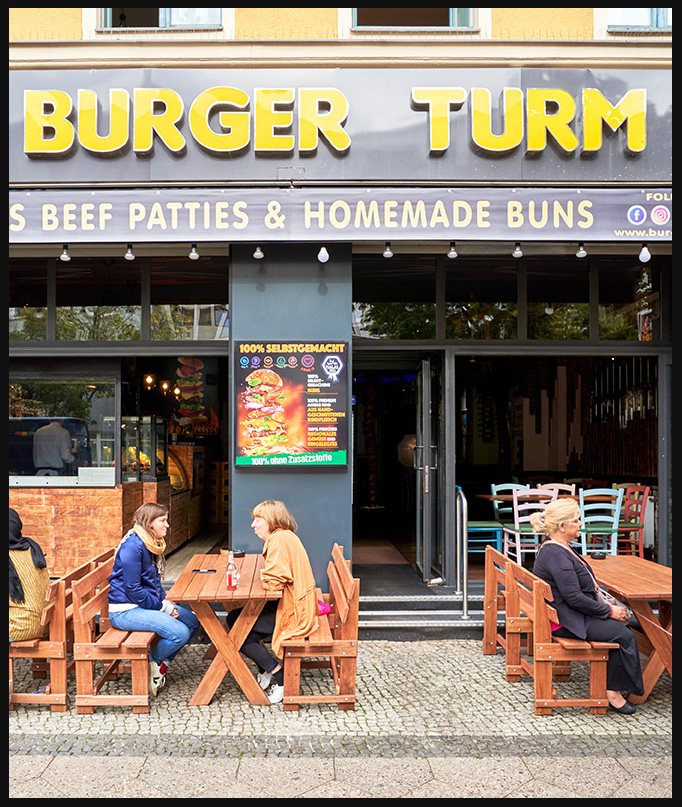 BECOME A BURGER FRANCHISE OF BURGER TURM.
If you want to learn more about your chances as franchise partner than you are only one click away to contact us.