BBQ BACON BURGER
American Style Burger!
We are excited for our customers to taste the new outcome that will allow you to enjoy the essence of our bold Western Bacon Cheeseburger with every fry you pop into your mouth."Grilled angus beef inside of fresh homemade soft bun, bacon and american cheddar cheese, traditional barbeque sauce, high quality lettuce, tasty tomato, pickled cucumber and delicious red onion.
CONTENTS & ALLERGENS
160g of extra-soft juicy First-class Angus Premium 100% pure beef.

Bacon

Cheddar cheese

Barbecue sauce

High-quality lettuce

Tasty tomato

Delicious red onion

Pickled cucumber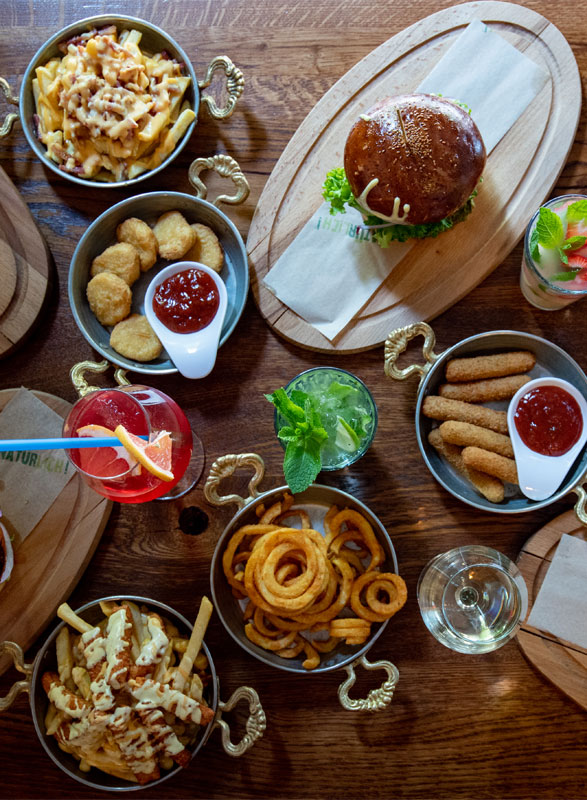 GOURMET BURGERS
ALWAYS FRESH & TASTY
Burger Turm is waiting for you with its delicious flavors which are prepared with fresh products of the season and that create flavor consistency!
BEST LOCAL INGREDIENTS
Oven-fresh exclusive homemade buns.
160 g of extra-soft juicy Angus Premium 100% pure beef.
Unique sauces.