CRISPY CHICKEN BURGER
A delicious selection of chicken breast, with our special secret sauce and green salad. fresh homemade soft our buns. inside crispy white breast meat, a simple selection flavored with fresh crispy salad.
CONTENTS & ALLERGENS
Chicken breasts

Panko breadcrumbs

High-quality lettuce

Tasty tomato

Delicious red onion

Pickled cucumber

Our secret sauce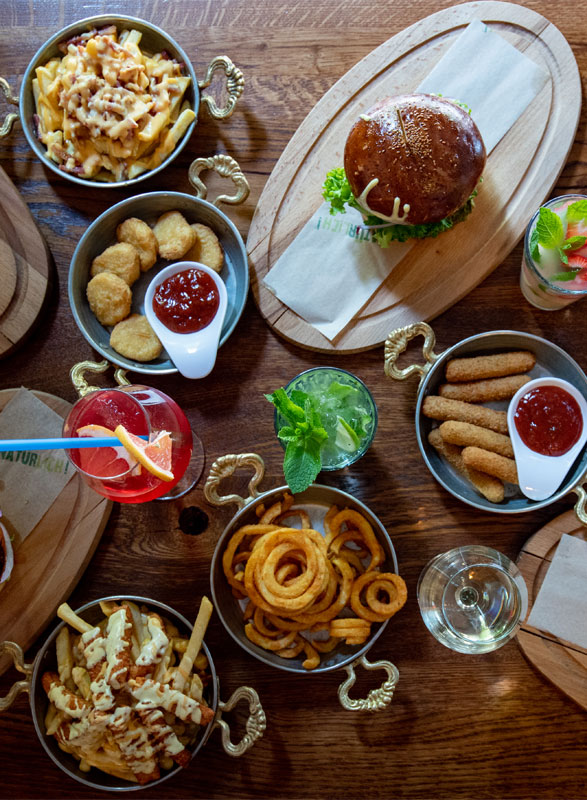 GOURMET BURGERS
ALWAYS FRESH & TASTY
Burger Turm is waiting for you with its delicious flavors which are prepared with fresh products of the season and that create flavor consistency!
BEST LOCAL INGREDIENTS
Oven-fresh exclusive homemade buns.
160 g of extra-soft juicy Angus Premium 100% pure beef
Unique sauces.